Consolidated Election: April 4, 2023
Who is on the ballot?
Elgin Township residents will vote on Local races in the 2023 General Election.
We present the links below to help you do your research to make your decision.
League of Women Voters
The League of Women Voters has planned many upcoming candidate events. Check their calendar for upcoming dates or see past candidate events on YouTube.
League of Women Voters 2023 Candidate Event Videos
Connected Podcast
Erin Rehberg of Side Street Studio Arts has been interviewing Elgin City Council candidates about their interest in supporting the arts in Elgin.
Check out the Connected podcast.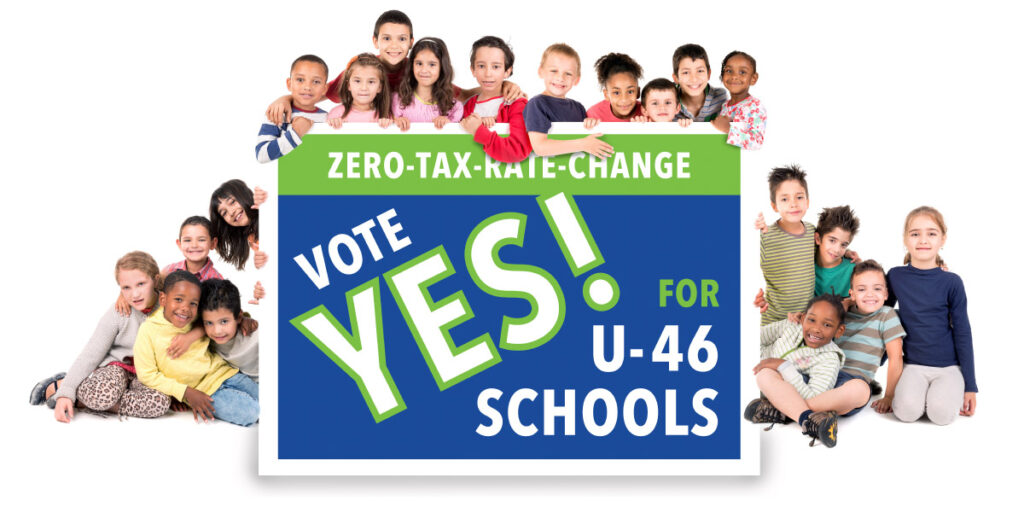 Vote YES on the Zero-Tax-Rate-Change
School District U-46 Bond Proposal on April 4th
These important dates have been copied from the Kane County election website: https://www.kanecountyclerk.org/elections
Find Your Polling Place
Search for your Voting Locations
Request Vote By Mail Ballot
Wed January 4, 2023*
*Ballots will not be sent until Friday March 10, 2023
Request Your Vote by Mail Ballot
Permanent Vote by Mail Requests
These ballots are for any election that does not require a party. (If you choose this option, please be aware that you will still need to request primary ballots.)
Request Your Permanent Vote by Mail Ballot
Issue Vote By Mail Ballot
For Military/Overseas
Fri March 10, 2023 – Monday March 27, 2023
For All Other Vote By Mail
Friday March 10, 2023 – Thu March 30, 2023
Last Day to Register to Vote
Tue March 7, 2023
Grace Period Registration & Voting
(At Kane County Elections Main Office & Aurora Satellite)
Wed March 8, 2023 – Mon April 3, 2023
Early Voting Period
(At Kane County Elections Main Office & Aurora Satellite)
Friday March 10, 2023 – Mon April 3, 2023
Permanent Sites – Early Voting Period
(All Early Voting Polling Places)
Mon March 20, 2023 – Mon April 3, 2023
Last Day to Count Vote By Mail & Provisional Ballots
Tue April 18, 2023