With the changes in today's political climate, we've discovered that a lot of people want to get involved beyond their role as informed voters. They want to stand up and fight for the freedoms and democracy they love.
They want to defend freedom of speech, preserve fair health care, prevent Wall Street corruption, protect our environment, support fair immigration reform, guarantee livable wages for all, and so much more.
If this describes you, then we welcome you to the fight. Join Us!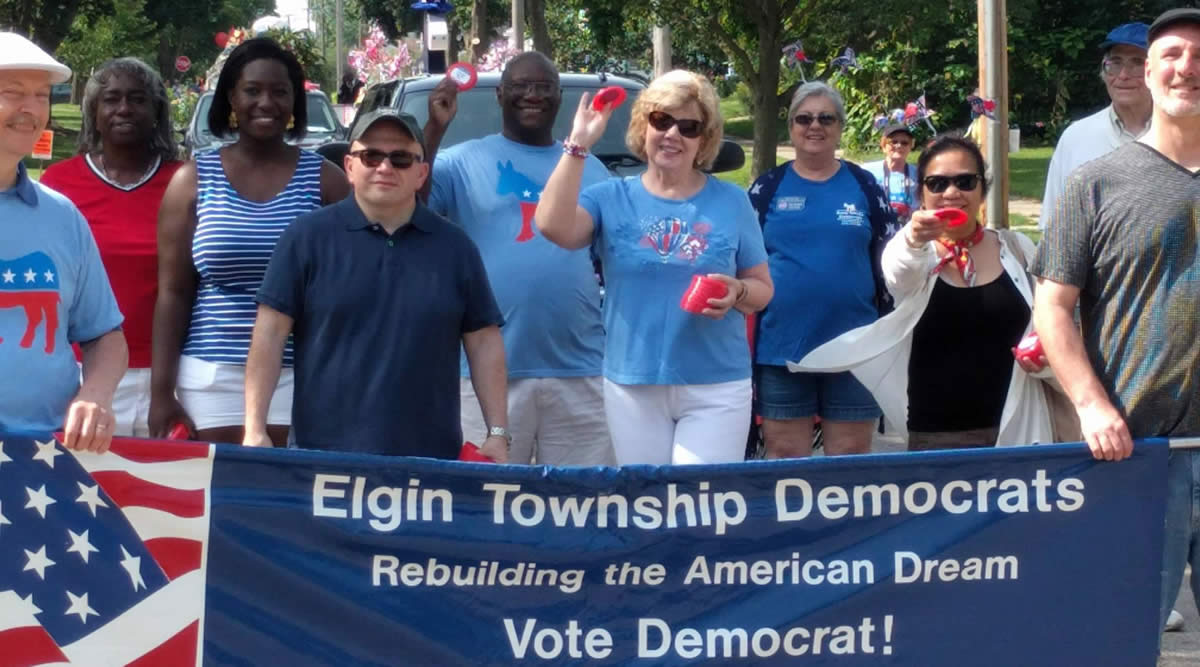 Monthly Meetings
The Elgin Township Democrats is a very progressive group. We meet on the third Tuesday of every month at the Elgin Township Building, (Lower Level), 729 S. McLean Blvd, Elgin, IL 60123. It usually starts with an invited speaker during a 'Pot-luck' dinner at 6:30pm. The regular meeting is then from 7:30pm – 8:30pm where we discuss our plans to help our candidates and how we can make a difference.
We have been holding Hybrid monthly meeting. Contact us if you need the Zoom connection information.
Please join us. You'll find a lot of like-minded people who will appreciate that you want to help. Check our calendar for the next meeting.
---