Hello, I'm Mike Rende and I have been an Elgin resident for over 20 years. I moved my family here while I was managing the Barnes & Noble in Schaumburg. Elgin seemed like the perfect city to settle in because of its rich heritage and diverse culture. My wife and I currently live in a lovely house built in 1928 on the near West side of town in Elgin Precinct 27. Yes, I am a voracious reader, as you would expect a former bookstore manager to be. Our house is packed with books.
I joined the Elgin Township Democrats (ETD) during the 2016 election while I was volunteering for the Bernie Sander's campaign. Having found many like-minded people in the ETD, I've stayed on and have strived to help local Democratic candidates up and down the ballot. I currently serve as both the Vice Chair and as the elected Precinct Committee Person for my home precinct, 27.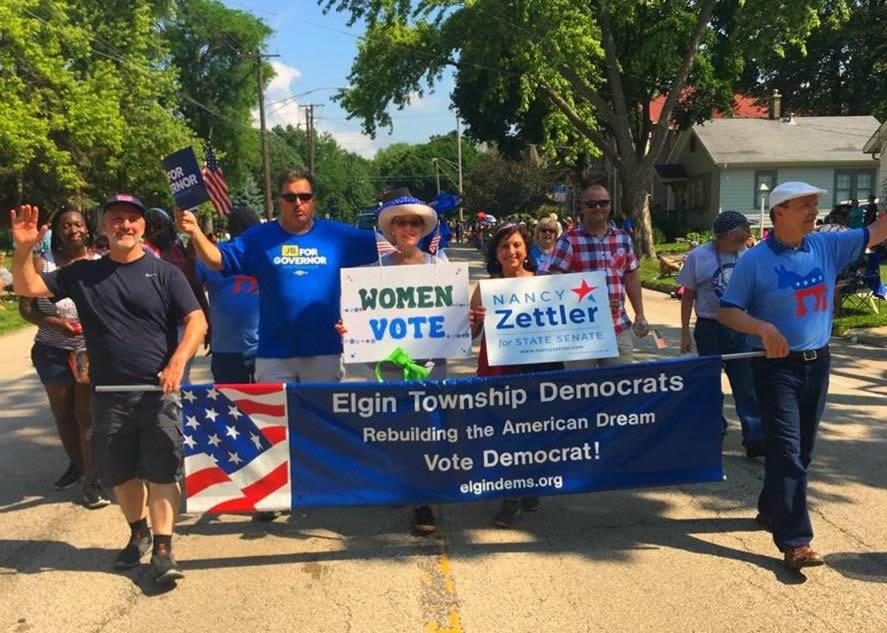 I'd always considered myself a conscientious, independent voter who looked at candidates policies and voting history before concerning myself with party affiliation. Unfortunately the rightward slide of the Republican Party over the last decade has left it with a platform based on fear that now opposes many of the issues that are important to me. Climate Change, Healthcare, Education, Getting Money Out of Politics, Free Speech, and Digital Rights are just a few of the issues I am passionate about.
I am a small business owner. My day job is building websites for many diverse organizations and businesses. I've been running my business, sitebyMIKE, since 1999. In addition to all my commercial clients, I've been happy to partner with Wolko Design Group to provide quality web design and development for many local Elgin Non-profits including the Elgin Symphony Orchestra, and Chamber Music on the Fox, Well Child Center… and of course I built the Elgin Township Democrats website (plus some for our wonderful local democratic candidates).
I'm also an artist and one of the founding members of Oddball Art Labs, a collection of eclectic artists residing in the Chicagoland area. Historically we organize one large, quirky themed art show every Summer. A portion of the proceeds from this show are then donated to a local charity. Our shows bring 200-300 people to downtown Elgin and is our contribution to help spotlight Elgin as a city of the arts. (Sadly, our 2020 show has been pushed to 2021 due to the current COVID-19 pandemic.) 🙁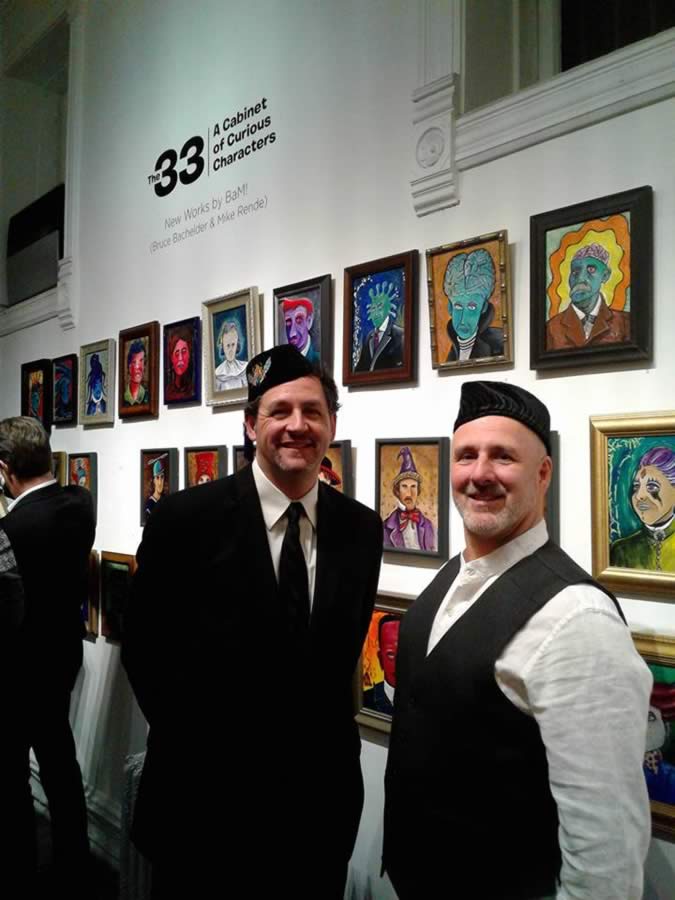 Have you ever seen the Mobile Art Machine in downtown Elgin? That's another Oddball attraction. We took a vintage 1950's cigarette machine and converted it to sell tiny pieces or artwork created by local artists. The machine is on wheels, so it roams between Elgin businesses on a monthly basis. It provides art patrons an affordable and fun source of art, local artists a playful outlet for their work, and gives the hosting Elgin businesses something fun to promote.
Join the Elgin Township Democrats and meet a lot of interesting people who each in their own way are helping to make Elgin a better place to live for everyone. Together we can make a positive difference in our community.